Preview Reception of the Voices of Change 60's Exhibit at the Birmingham Historical Museum - April 30, 2009
Photos courtesy of Bill McElhone, Carroll DeWeese and the Birmingham Historical Museum and Park

Steve Lyman's Custom Made Guitar
Steve began designing this green instrument in the summer of 1967 while "I'm So Glad" was a local hit for the Scot Richard Case. During his senior year at Seaholm, he embarked upon the project of building his own guitar, which he used while in The Fugitives, and during the first couple months of The Scot Richard Case.

The form of this guitar's body is based upon the shape of a guitar pick (not a sitar), and the motif is repeated in the inlayed fret markers. Actual size drawings were provided to the Herb David Guitar Studio in Ann Arbor. Except for the Grover tuning heads, all of the electronics and hardware were from the Gibson Guitar Company, which was then based in Kalamazoo. The custom designed guitar was completed in the late autumn of 1967, after which Steve used it in all of SRC's performances, as well as in the writing and recording of their first two Capitol albums.

Steve speculates that the "TD" initials on the headstock were those of the apprentice primarily responsible for the work. When leaving SRC in early February 1969, this was the only piece of musical equipment that he kept as he returned to the real world. It was last used in public at a memorial "jam" for Rob Tyner of the MC5.
---

Steve Lyman, Gary Quackenbush and Dave Bostwick old drummer from The Yorkshires, one of Gary's old bands
---

Steve Lyman
---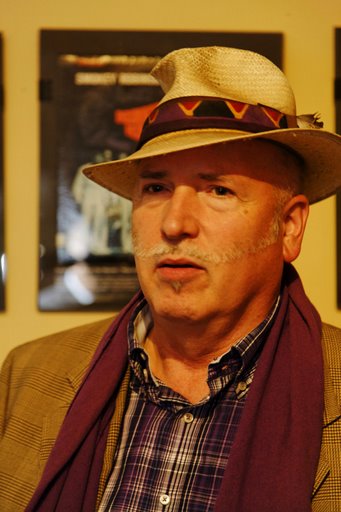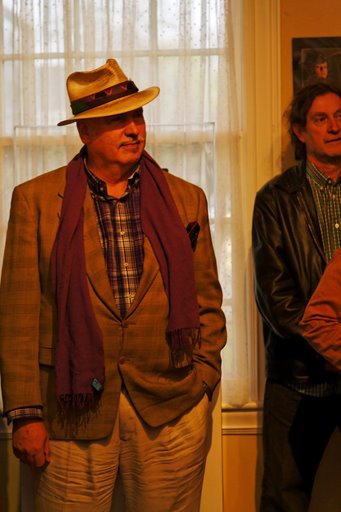 Gary Quackenbush